Earlier this week
we told you
that MuscleNerd was going to try to make his 06.15.00 baseband downgrading
solution
ready for this Sunday (aka Funday). It looks like this is indeed going to remain true as MuscleNerd recently
tweeted
that you should be able to expect the downgrading tool sometime today.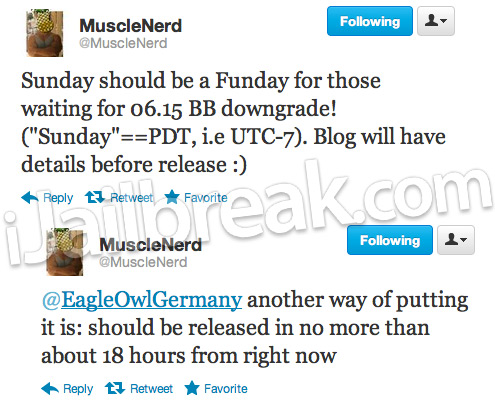 As MuscleNerd
mentions
, this is some big news because since the iOS 4.1/4.2.1
firmware
those who upgraded to this specie liPad baseband (for unlocking purposes) have been stuck on it, and a majority of people lost GPS functionality upon doing so. With the ability to downgrade back to a baseband prior to 05.13.04 those who upgraded will regain GPS functionality and no longer need to worry about reflashing to 06.15.00 baseband when upgrading
firmwares
.
As soon as
MuscleNerd
releases
the 06.15.00 baseband downgrading tool
we will
have a
how to guide
available on downgrading youriPhone 3G or
iPhone 3GS
from the 06.15.00 baseband to a baseband prior to 05.13.04. Until that time stay tuned and leave any further questions or thoughts in the comments section below.